Rick Mantei Showcases Fresh Paintjob On His PT-17 Stearman Aircraft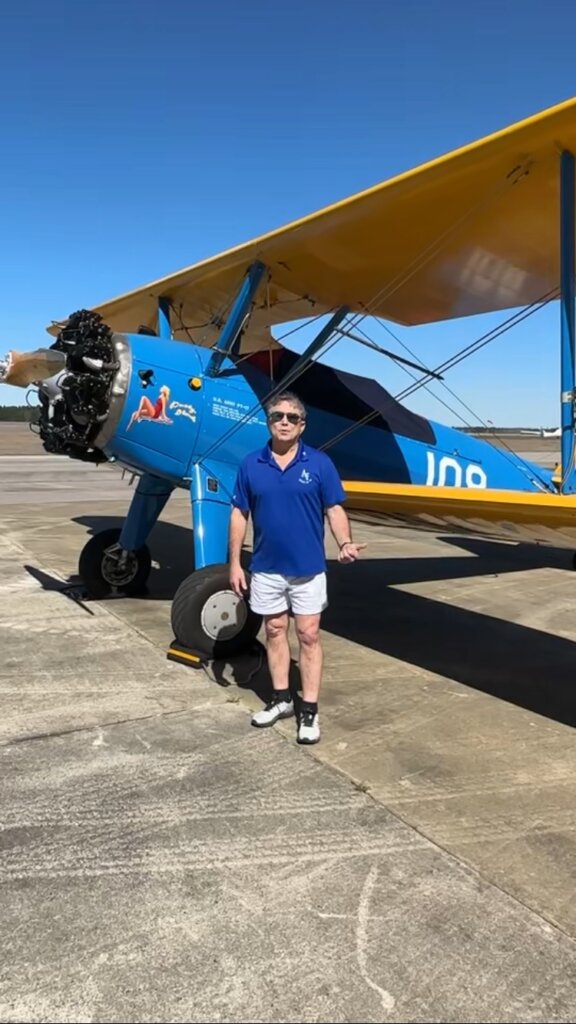 We're thrilled to showcase the fresh paint job on Rick Mantei's PT-17 Stearman Aircraft! 
Rick has a deep passion for aviation, however, it's not just the love of flying that drives him; it's also his desire to share that joy with others, especially those in need.
Rick's use of the plane is truly remarkable. He has flown some of the most accomplished pilots in history, such as the Doolittle Raiders, and has also given a flight to General Rew, a fighter pilot veteran of three wars, on his 100th birthday, making it an experience he will never forget.
In addition, Rick has donated over 5,000 flights in the last 30 years, 300 of which were for children who were ill or orphaned. The sheer dedication and generosity Rick has shown to his community is a testament to his kind heart and selfless spirit.