Rick Mantei Honors Ex-Air Force Pilot With Fly-By Tribute At Fort Jackson National Cemetery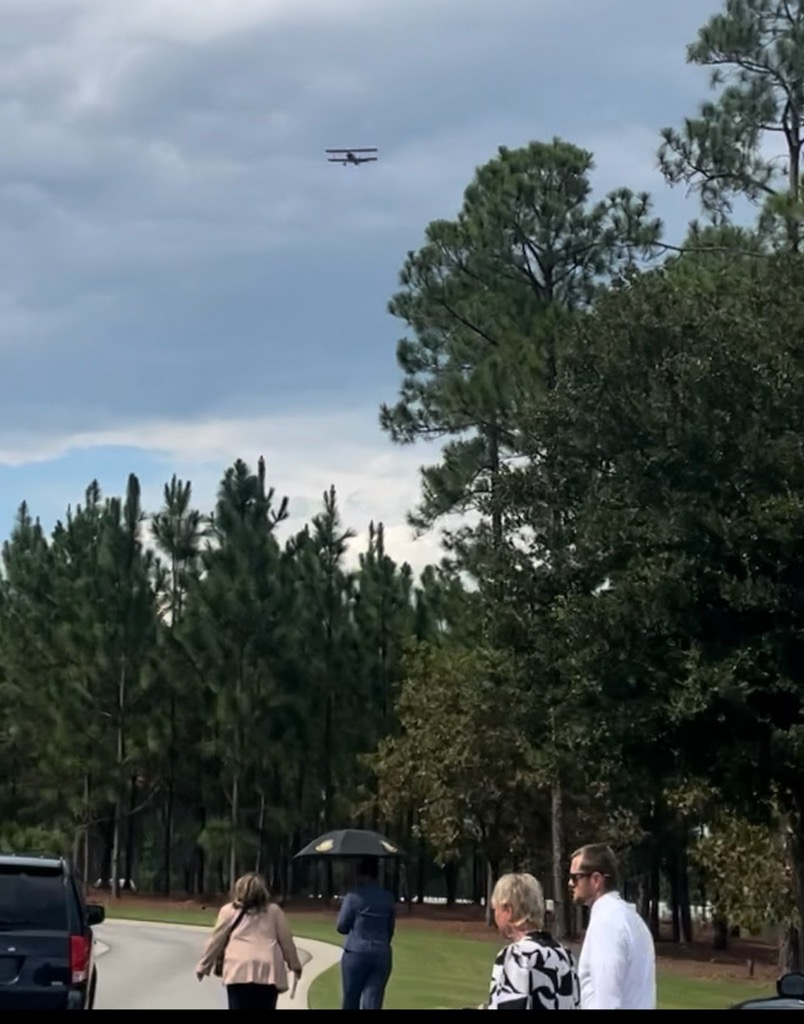 Rick Mantei recently paid a heartfelt tribute to the late ex-Air Force pilot, Matthew Marsh, with a poignant fly-by at the Fort Jackson National Cemetery.
Matthew Marsh, born on October 26, 1976, at the Hahn Airbase in Germany, was not only a proud native of Sumter, SC, but also a dedicated member of a family with a rich tradition of American service. Following in the footsteps of his predecessors, Matthew embarked on a distinguished 20-year career in the United States Air Force. His assignments took him around the world, from McGuire Air Force Base, NJ, to Ramstein Airbase, Germany, McChord Air Force Base, WA, Kadena Airbase, Okinawa, Japan, and finally, his retirement from the Air Force at Langley Air Force Base, VA. Throughout his service, Matthew played a vital role in air logistics, equipment transportation, force deployment, and terminal operations. Notably, he participated in the honorable mission of rescuing, recovering, and returning the remains of American military members in Southeast Asia.
Matthew's legacy extends beyond his military and professional accomplishments. He was a man of diverse interests and passions, finding joy in travel, the great outdoors, and woodworking. Above all, he cherished moments spent with his family, whether through shared dinners, games, painting, picnics, or heartfelt laughter. Known for his kindness, generosity, thoughtfulness, and a wonderful sense of humor, Matthew remained humble and quiet throughout life's challenges.
His proudest achievements were his three beloved sons: Logan, Dakota, and Blair, whom he adored and supported with unwavering love and dedication.
This act exemplifies Rick Mantei's commitment to acknowledging and celebrating the exceptional individuals within his community.