Donates Over 50 Turkeys to Oliver Gospel Mission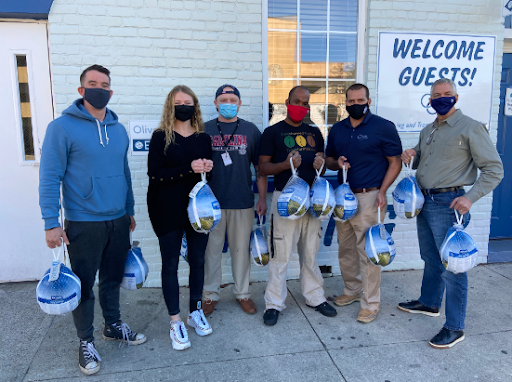 Every year Rick Mantei, donates turkeys to the Oliver Gospel Mission in honor of the holidays. Amid the turbulence of 2020, he went above and beyond and donated 55 frozen gobblers to help feed the homeless in Columbia.
"Rick has been such a fantastic friend to those in need at Oliver Gospel for many years. He and his team live out their values of providing unprecedented support to the community both professionally and philanthropically, seeking to transform lives and futures. We are immensely grateful for Rick Mantei.
Oliver Gospel Mission, located at 100 Taylor Street in the heart of Columbia, has been raising awareness and offering services to those in need for over 130 years. It offers several programs and centers including a four-phase recovery program for substance addiction, the Hand-Up program to help individuals find employment, an emergency center and a women-and-children center called Toby's Place.
The newest program is the Oliver Gospel Roastery. This innovative program allows guests of the mission learn job skills to set them up for success. Every purchase at the Roastery goes 100% back into Oliver Gospel's mission to serve those in need.
For more information about the organization and how you can get involved, go to olivergospel.org. If you would like to learn about other ways to give, you can view options at olivergospel.org/planned-giving.